The Cloud Gate Theater Family ConcertWorries of an Animal Doctor by Trio Zilia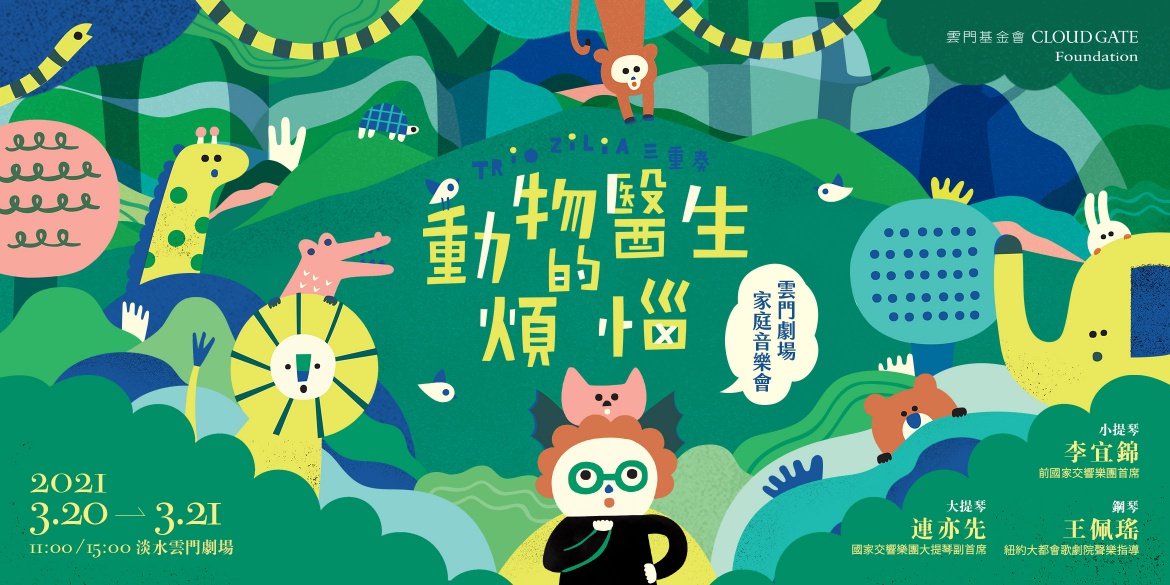 The Cloud Gate Theater Family Concert
Worries of an Animal Doctor by Trio Zilia
Lions, elephants, birds, and turtles...everyone is sick and pale.
The zoo is closed. No one is coming to visit.
As responsible members of the global community, let's think of something to help!
The most anticipated Cloud Gate Theater Family Concert is back!
Three musician moms will win the heart of even the world's pickiest audience.
For children and adults alike, there will be no snoozing, no bawling, no sulking during the 60-minute performance.
This year, the musician moms invite audiences of all ages to open up their ears to The Carnival of the Animals by the French composer Camille Saint-Saëns, and venture high up in the sky and deep into the sea to listen carefully to the hearts of the animals.
A Big Rally of Animals!
Animals of all kinds are coming to the Cloud Gate Theater!
There are the feisty little kangaroo, the graceful swan, and the elephant that is easily found behind a brush.
The 2021 Cloud Gate Theater Family Concert invites moms and dads to dress up their littles ones as small animals, and help the animal doctor find all our animal friends back!