[POSTPONED] Chanting "The Song of Everlasting Sorrow": An Event of Nanguan with WANG Xin-xin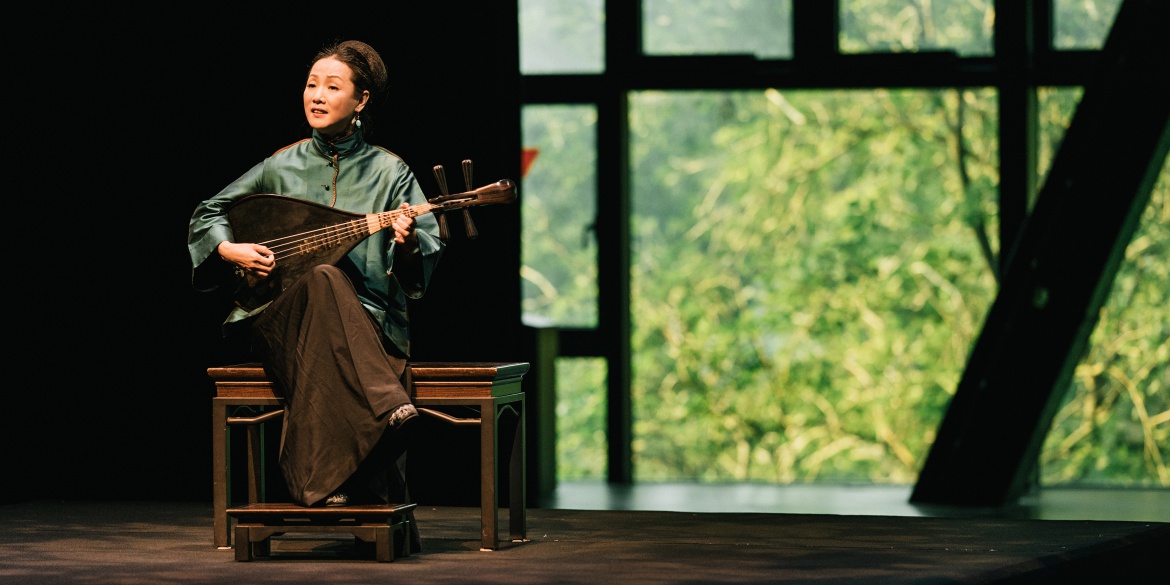 [POSTPONED] Chanting "The Song of Everlasting Sorrow": An Event of Nanguan with WANG Xin-xin
PERFORMANCE POSTPONED
The performances on May 29-30, 2021 have been postponed to Oct 23-24, 2021, due to COVID-19. Tickets held will remain valid for the rescheduled dates: May 29 to Oct 23, and May 30 to Oct 24.
For ticket refund, please call OPENTIX service center: +886-(0)2-3393-9888 or e-mail opentixservice@mail.npac-ntch.org.
"The Song of Everlasting Sorrow" by Bai Ju-yi
It tells the phenomenal and unprecedented 72 hours of a golden empire.
In the eyes of poet Bai Ju-yi, it is an apocalyptic ballad in the wake of a nationwide peacekeeping movement.
At the end of the turmoil in war and the struggles for power, love remains the last lost paradise.
Chanting "The Song of Everlasting Sorrow": An Event of Nanguan with WANG Xin-xin:
More than Nanguan
Only WANG Xin-xin, who
sings the imperial love immersed in glamor and extravagance, and
challenges the stage image known for decency and elegance.
Following the collaboration of "Pipa Xing" in 2006, renowned choreographer LIN Hwai-min once again instructed WANG Xin-xin to re-interpret Bai Ju-yi's another masterpiece, "The Song of the Everlasting Sorrow."
From the amorous couple bathed in the age of glamorous prosperity
to the horrifying sounds of war drums that echo with six withheld armed forces,
is it an interpretation of humanity in crisis relief? Or a romantic sad song of everlasting sorrow?
"The strings you pluck is dance; the look in your eyes is play," said by LIN Hwai-min.
WANG Xin-xin undertakes her biggest cross-disciplinary stage challenge,
using reciting, chanting and singing as well as playing, plucking and picking in pipa playing
to map out the spiritual distance between history, the author, and the audience.
LIN Hwai-min once said, "We waited in silence for her to take the stage; when she began to sing, we simply forgot where we were."