Legacy
A rousing, standing ovation for 20 minutes!
South Morning China Post
Cast as a contemporary homage to the forefathers, Lin Hwai-min's Legacy is an inspiring and exciting pioneer saga of Chinese making the perilous voyage to Taiwan and building their lives there: planting, giving birth, dying. Lin paces and proportions his work so beautifully that what ought to be corny is moving.
Village Voice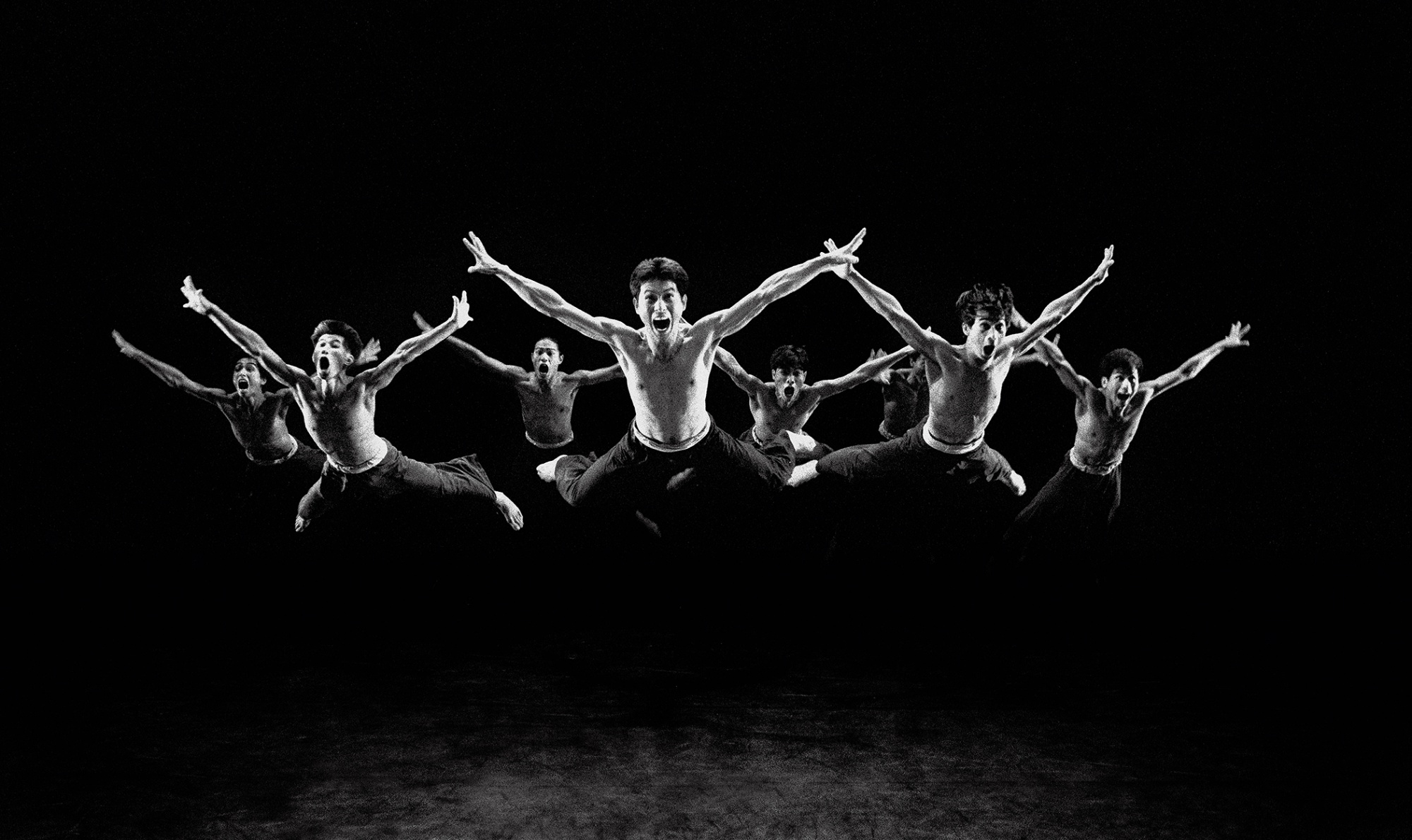 Even to a westerner who has never been to Taiwan, Legacy is a moving document. An organic synthesis of modern and traditional styles….The raw energy that rolls off the stage is as stunning as a cracking whip.
The audience gave the company a rousing, standing ovation. This is the result of Lin's evocative choreography as well as the energy and competence of the attractive dancers.
San Francisco Chronicle
Legacy is a masterpiece of choreography which achieves an admiring form with almost no props. The movements of the dancers are solely supported by red and white pieces of cloth which serve as a sail, a shroud, the partition behind which a child is born…
Poetic passages full of pathos cut through the segments of pure movement that are accompanied by traditional Chinese music or expressive drum rhythms; together they form a perfect symbiosis. The optical fantasy and power of the scenes are brilliant, regardless of whether Lin presents the dancers in blocks or focuses on individual fates.
Ballet International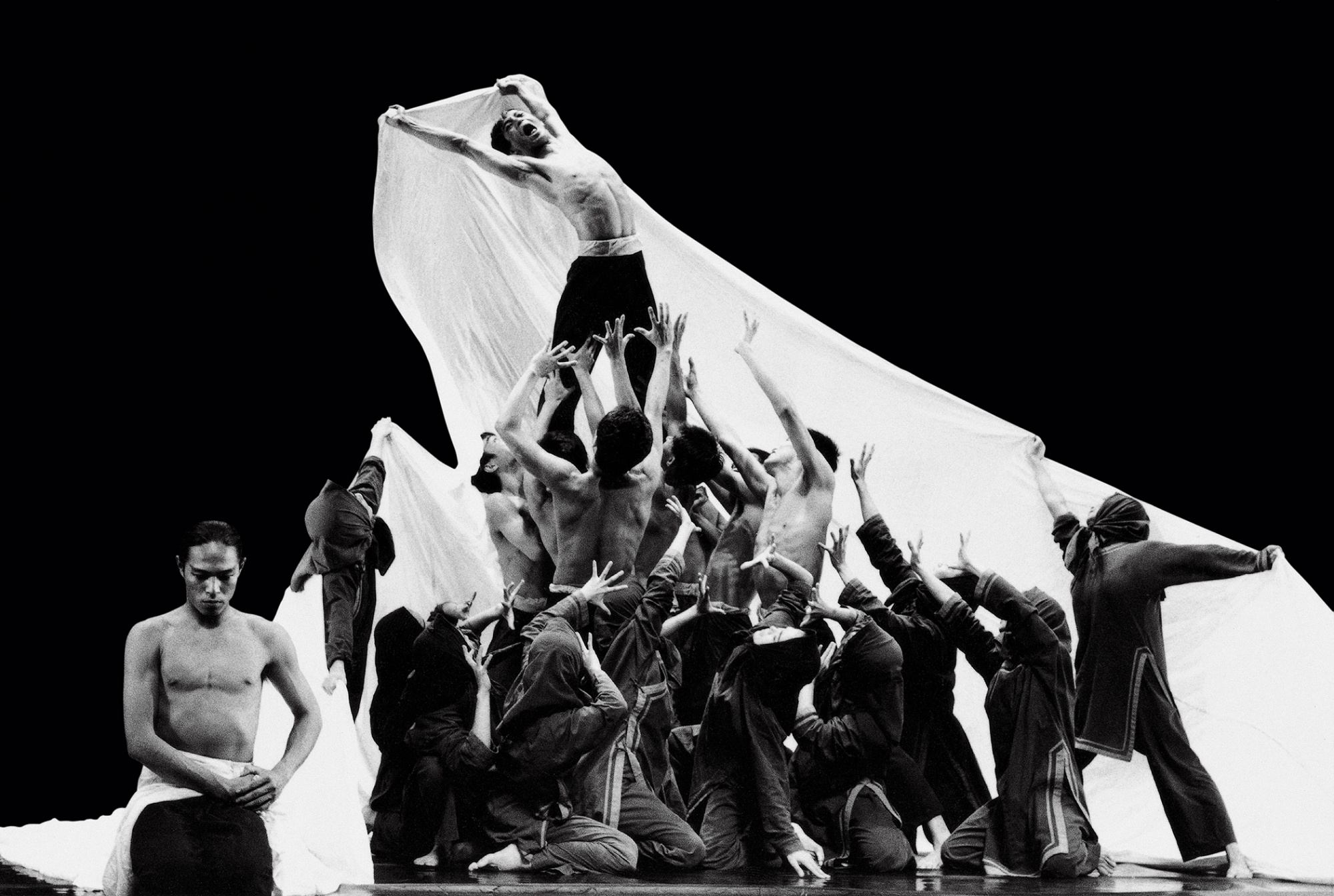 Seldom is the stage quiet. So intense is the action that it is exhausting to watch it unfold. The piece is shaped so that an audience is unknowingly drawn into the drama of the work, struck by its power, and then happily relieved when it ends in a festive ribbon dance.
San Francisco Examiner
It is a narrative piece of epic proportions...Tragic solos takes on the proportions of grand opera in their intensity.
Dance Australian
A masterpiece…Legacy takes Hong Kong by storm with the Taiwanese dancers taking 10 curtain calls after each performance.
Hong Kong Standard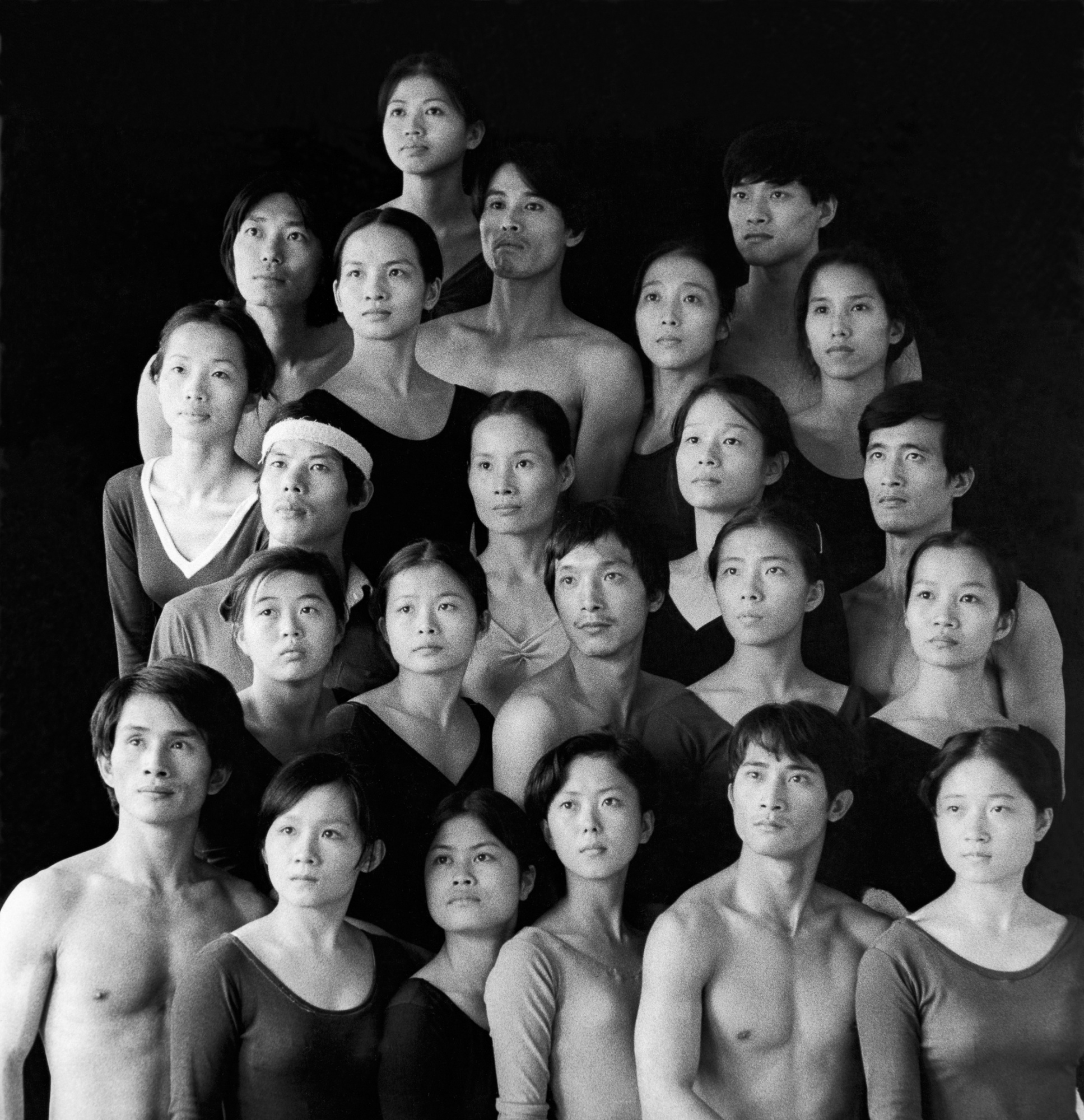 About Legacy
Created in 1978, when Cloud Gate was six years old, Legacy is considered as one of the signature works by Lin Hwai-min.
A homage to the pioneers of Taiwan, who braved the ocean to settle on the island in the 17th century, Legacy opens with a ritual in which the dancers offer incenses to their ancestors. After the worship they undress the
contemporary clothes, revealing the traditional peasant garments worn inside, and start to enact the journey of their ancestors: Homeland, Crossing the Black Water, Taming the New Land, Joy in the Wilderness, Death and Rebirth, Planting Rice Sprouts and the Harvest. The 90-minute work closes in Celebration with a
rousing lion dance.
Legacy is the first theatrical work based on the history of Taiwan. It has received enthusiastic acclaims around the world since its premiere. The full-length version of Legacy has been given 159 times, while its excerpts have been presented in 341 performances. This video preserves a performance by the fourth-generation dancers of Legacy in 2003, celebrating the 30th anniversary of Cloud Gate's founding.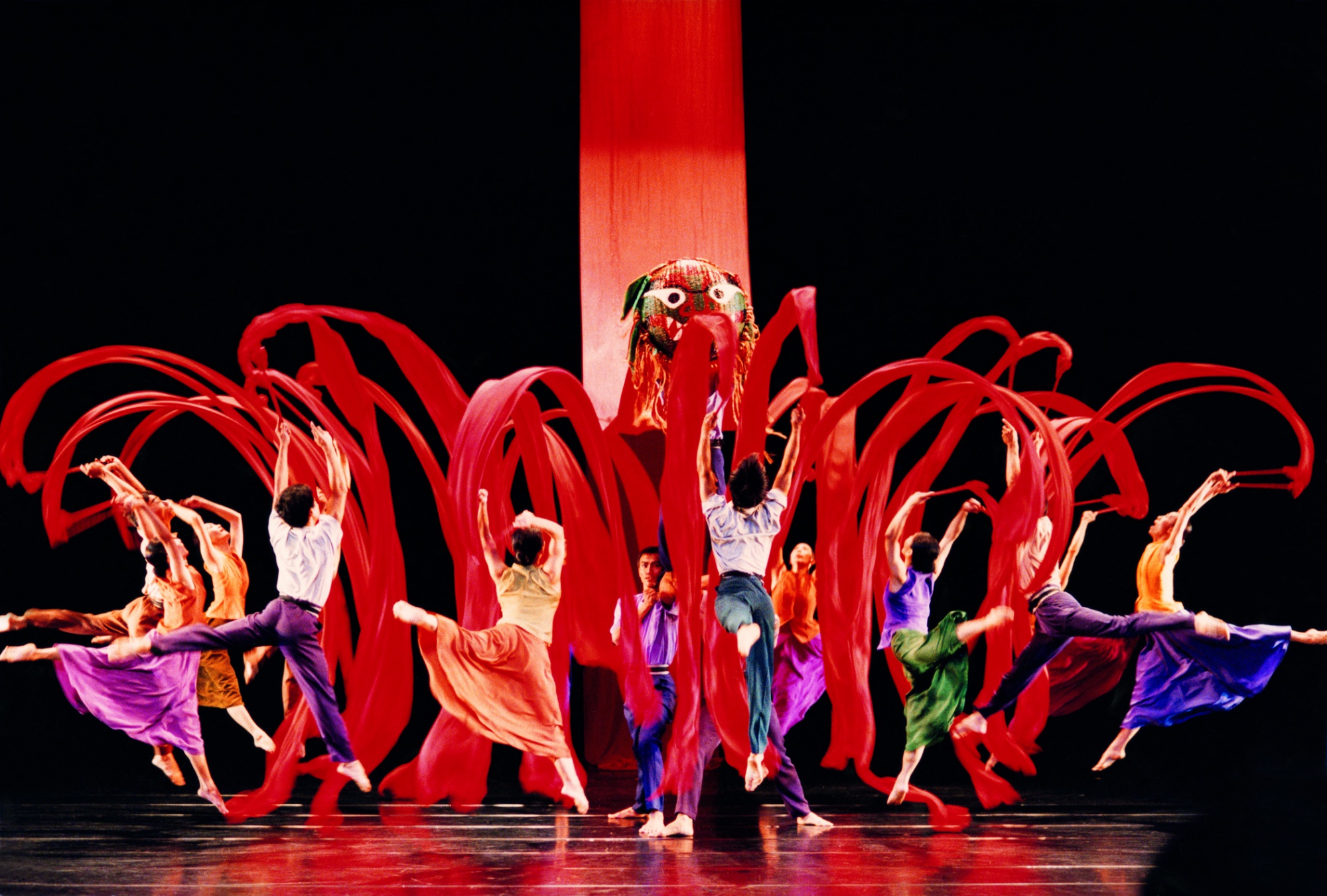 Legacy
Choreography  
Lin Hwai-min
Music 
Chen Da  
Chen Yang
Lee Tai-hsiang 
Ju Percussion Group
Lighting Design 
Lin Keh-hua
Props Design 
Shi Sung
Costume Design 
Lin Hwai-min
Lin Ching-ju
Premiere 
December 16, 1978
Chia Yi Athletic Gymnasium, Taiwan