Notice for precautious requirements in Cloud Gate Theater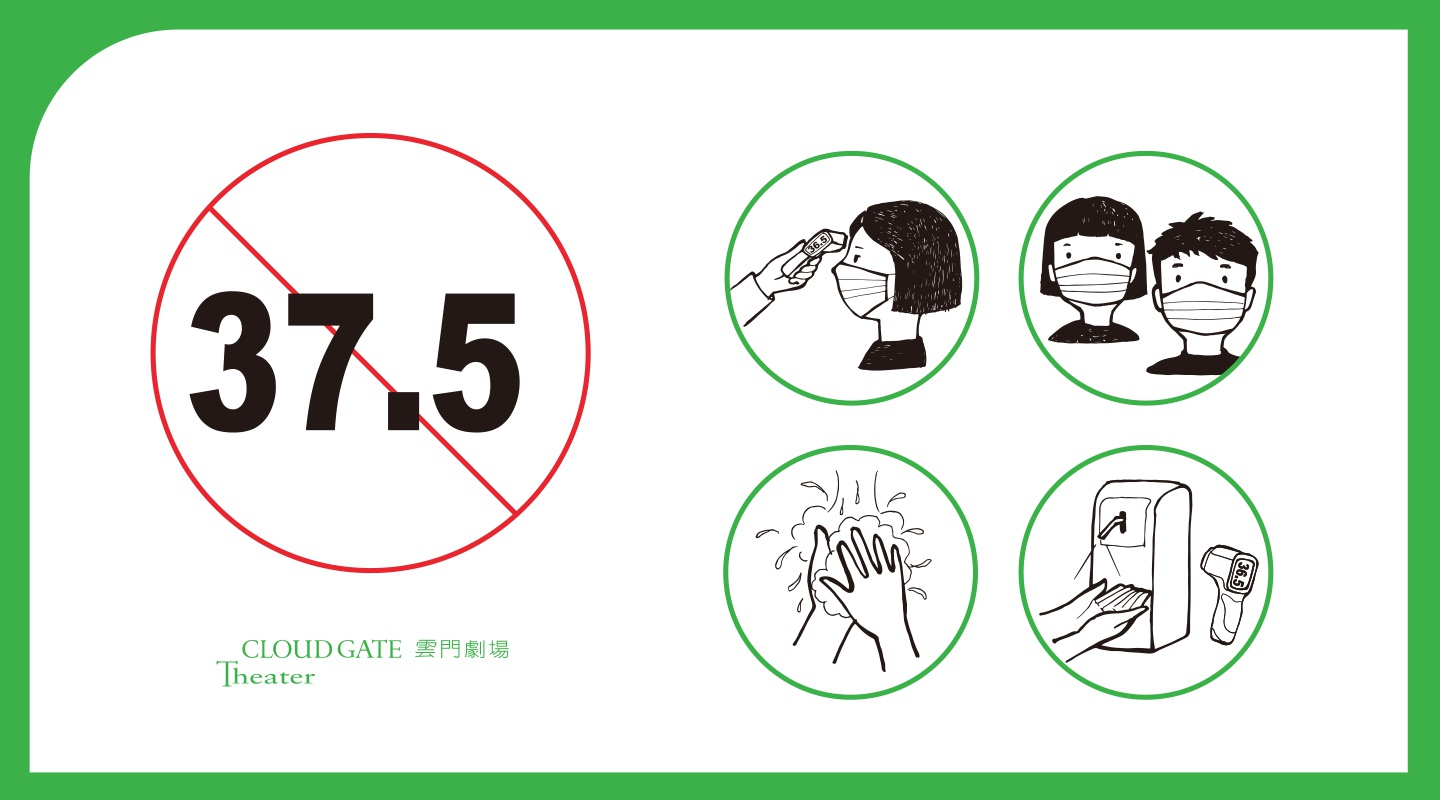 Notice for precautious requirements in Cloud Gate Theater
To maintain "new epidemic prevention lifestyle", all audience members in Cloud Gate Theater are advised to follow the measures below,
 
1. Please wear face masks before entering the auditorium and during the show.
2. Temperature screening will be reinforced before entering the auditorium.  One will be asked to seek medical attention with forehead temperatures above 37.5ºC.
3. Please wash hands or use alcohol-based hand sanitizers at the entrance.
4. Please fill in personal data upon entering the auditorium.
Cloud Gate Theater increases disinfection frequency daily on surfaces visitors come in contact with, including elevators, restrooms, and the auditoriums. Service staff is required to wear face masks at all times on-site and on duty. Hand-washing and temperature screening is to be implemented before on-site respective duties.