"The Next Stage" Webinar Series Launches the 1st Event "Creation in Isolation - Adversity Meets Innovation"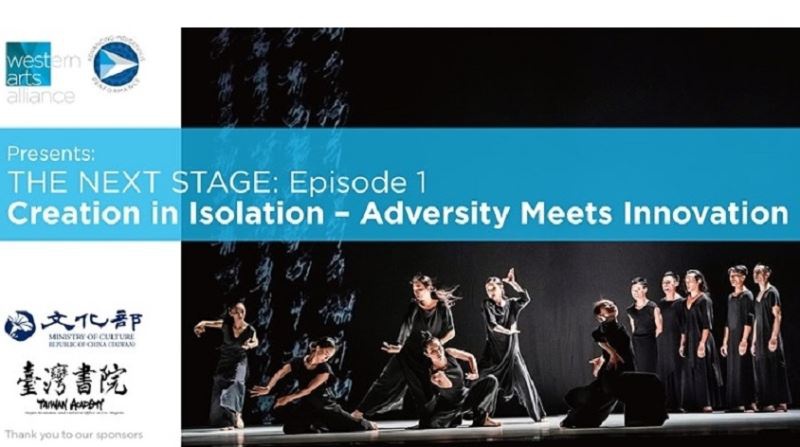 "The Next Stage" Webinar Series Launches the 1st Event "Creation in Isolation - Adversity Meets Innovation"
How has the global pandemic changed the face of our world, including the art life we used to be familiar with?
Taiwan Academy of the Taipei Economic and Cultural Office in Los Angeles partners with Western Arts Alliance (WAA) present six webinars titled as "THE NEXT STAGE: Essential Issues in Performing Arts Creation, Presentation, and Engagement" in 2021. The first webinar, "Creation in Isolation - Adversity Meets Innovation," will be held at 4:00 pm PST on April 26. CHENG Tsung-lung (Artistic Director, Cloud Gate Dance Theatre of Taiwan), Farooq Chaudhry (Executive Producer, Akram Khan Company), and Aditya Prakash (Artist, Aditya Prakash Ensemble) will be invited to talk with moderator Chris Lorway (Executive Director, Stanford Live) through Zoom while simultaneously livestreaming on WAA's YouTube channel and Facebook.
Welcome to register at https://www.eventbrite.com/e/creation-in-isolation-adversity-meets-innovation-tickets-150077246083.
(Information provided by The Taiwan Academy of the TECO in Los Angeles)