Cancellation of 13 TONGUES performances in Yuanlin, Chiayi, Tainan, and Hualien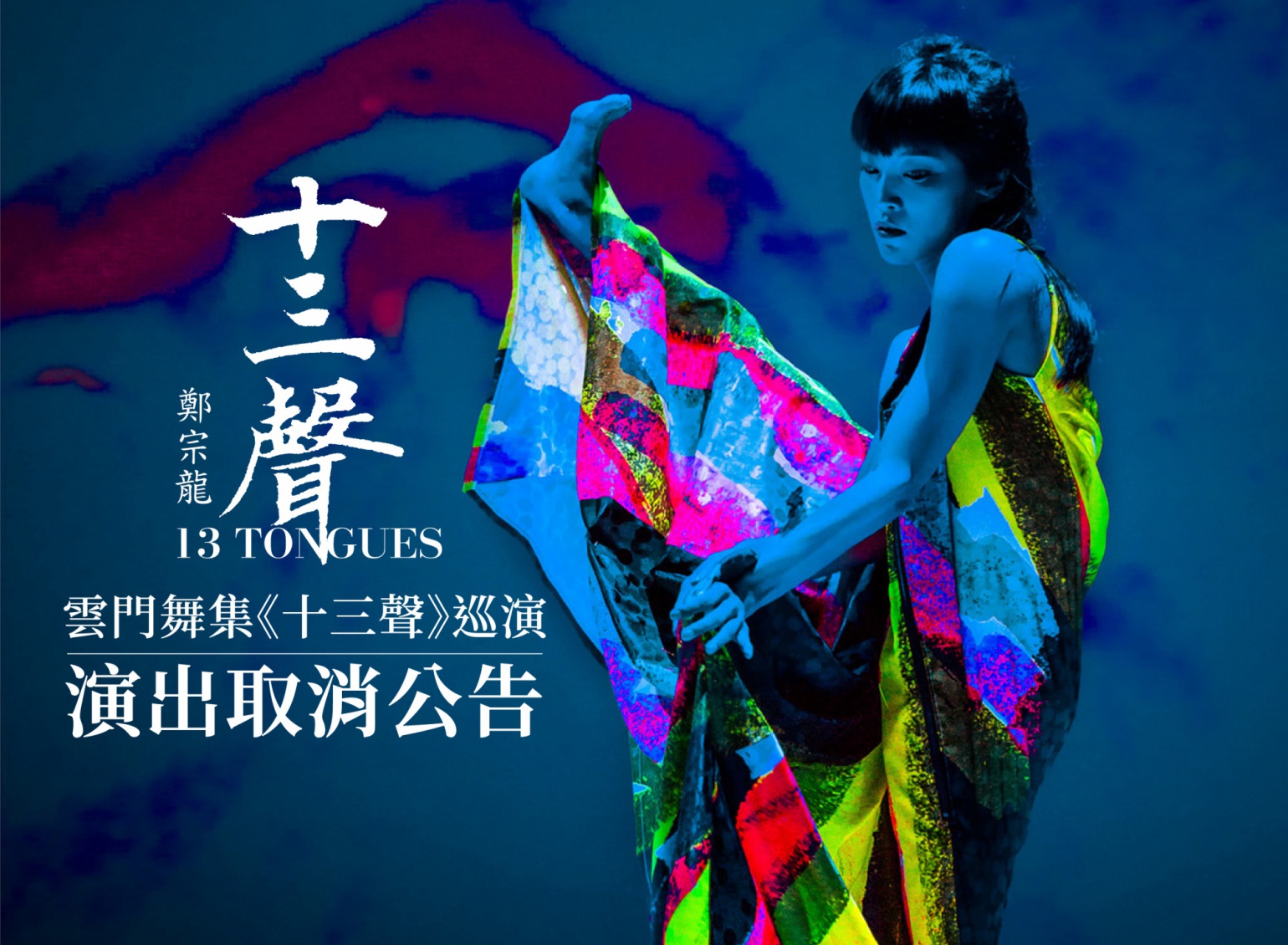 Cancellation of 13 TONGUES performances in Yuanlin, Chiayi, Tainan, and Hualien
Following the recent policy of CDC (Taiwan Centers for Disease Control)  in together combating the spread of COVID-19, Cloud Gate regrets to announce that the following performances of 13 TONGUES in Taiwan are canceled:
May 15-16, 2021  14:30  Yuanlin Performance Hall, Changhua
May 22-23, 2021  14:30  Chiayi Performing Arts Center, Chiayi
May 29-30, 2021  14:30  Tainan Cultural Center, Tainan
June 05-06, 2021  14:30  Hualien Performance Hall, Hualien
For ticket refund, please call OPENTIX service center: +886-(0)2-3393-9888.
For further information about the tour, please contact Cloud Gate office: +886-(0)2-2629-8558 ext. 3205.
Thank you very much for your understanding and support. Cloud Gate hopes to see you soon in theaters.