13 TONGUES in Chishang (online)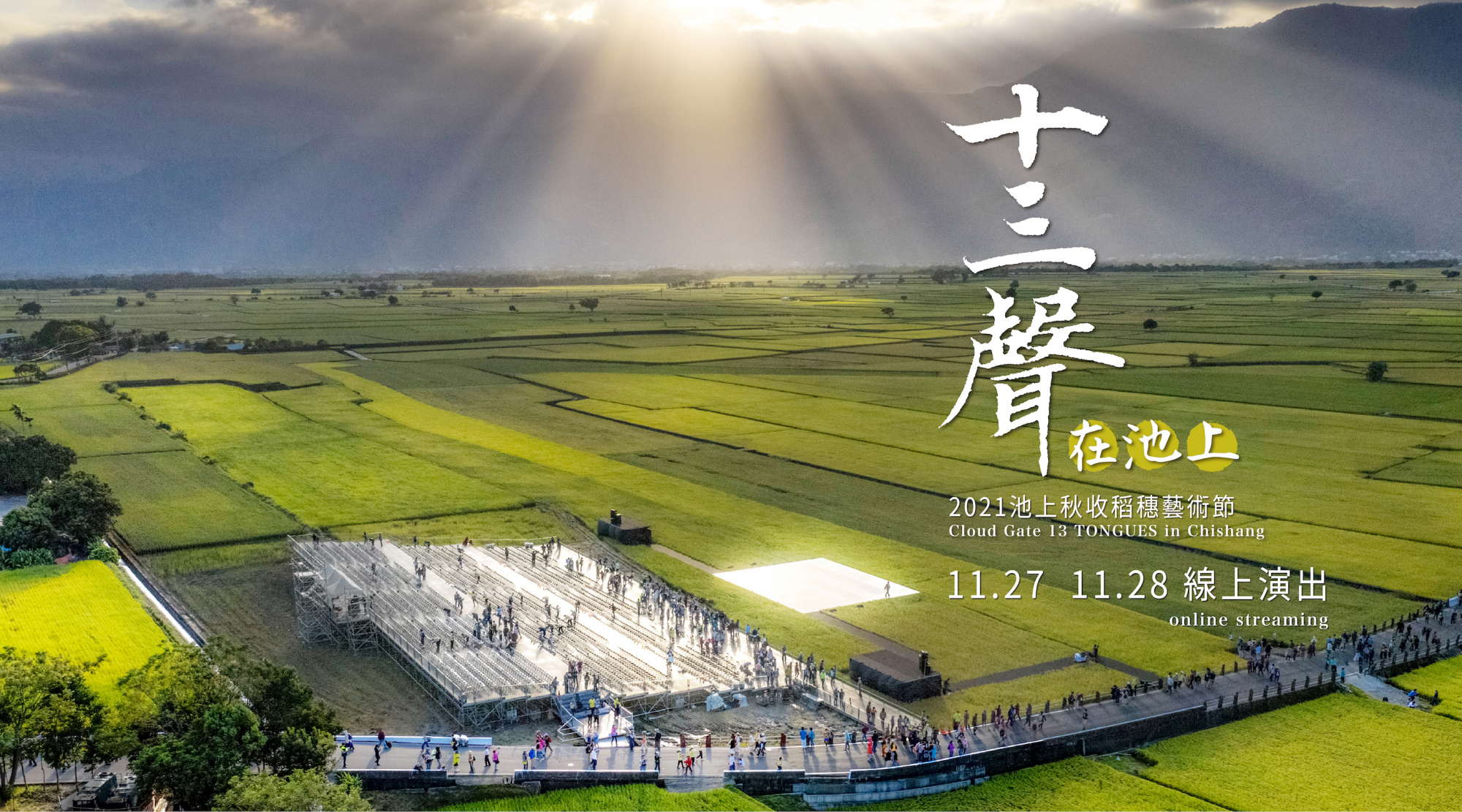 13 TONGUES in Chishang
an online visual feast among golden rice fields in Chishang
 
"Indulgent and visually arresting expression of cultural memory." The Times, London
So praised by The Times, Cloud Gate Artistic Director CHENG Tsung-lung's dance piece 13 TONGUES will take place online globally on both Saturday, November 27th and Sunday, November 28th, 2021, at 2:30 P.M. GMT+8.
Inspired by his mother's accounts of the legendary 1960s story-teller known as "Thirteen Tongues," CHENG transports viewers back in time to witness a thrilling representation of the clamour of street life that honours memories and stories of the old Taipei. 13 TONGUES has toured London, Paris, Lyon, Stockholm, Beijing, Shanghai, among others, and won countless hearts of audiences.
This exclusive online version features 13 TONGUES with special collaboration with award-winning vocal artist 9m88 on an outdoor stage surrounded by golden rice fields in Chishang, a rural township on eastern Taiwan famous nationwide for its unspoiled views and tasty rice. 9m88 is a musical chameleon known for her unique blend of jazz, pop, R&B, soul and improvisational sounds. This online event will also feature rare behind-the-scenes footage of the company in preparations for the show. 
Onlline Streaming Show Time
Saturday, November 27, 2021 at 2:30pm (GMT+8), with playback access from 5:30pm to 1:30pm November 28, 2021.
Sunday, November 28, 2021 at 2:30pm (GMT+8), with playback access from 5:30pm to 1:30pm November 29, 2021.
Price: NT$400 General Admission / Friends of Cloud Gate enjoy a 10% discount
Performed by Cloud Gate Dance Theatre of Taiwan, at Chishang village, Taiwan in October 2021. This online project is supported by the "Arts Fun" subsidy of the Ministry of Culture, Republic of China (Taiwan). And special thanks to the Lovely Taiwan Foundation and Taitung Chishang Cultural Association for filming support.