Dust
Dust
Witness the emotional power that lies before you, you will be shattered. It is a silent cry for peace, a masterpiece about human dignity.
Braunschweiger Zeitung  
Lin Hwai-min exhibits again how perishable beauty has imperishable power to amaze and wet our eyes.
Kommersant Russia
Dust…is a masterpiece set to a recording of Shostakovich's String Quartet No. 8 in C minor. That was composed in response to the horror of the bombing of Dresden; the choreographer turns its piercing sadness into a requiem for human suffering, sending his company — dust covered, their garments torn and stained — staggering across the stage in steps of heavy misery.
His effects are simple — a shuddering man, a couple dragging each other slowly through space, groups frozen in agonised poses, desperately tugging, falling, running. But they are applied with enormous sophistication, constantly sensitive to the Shostakovich. Its most staggering moment comes when the dancers fall back on to the stage and lie still, a group of figures like so many bodies in so many mass graves. Slowly, individuals emerge, caught in infinite sorrow. The entire piece is animated by a rare sincerity. It's devastating.
The Guardian
Shostakovich referenced his work to the bombing of Dresden in 1945, Lin broadens this to gather in the genocides of the twenty-first century and indeed this could be a lament for those dying under the deadly rain of bombs in Idlib today. Representing such tragedy on stage is no task for the faint hearted but Lin's courage pays off in a masterpiece which creates searing images of the unimaginable.
SeeingDance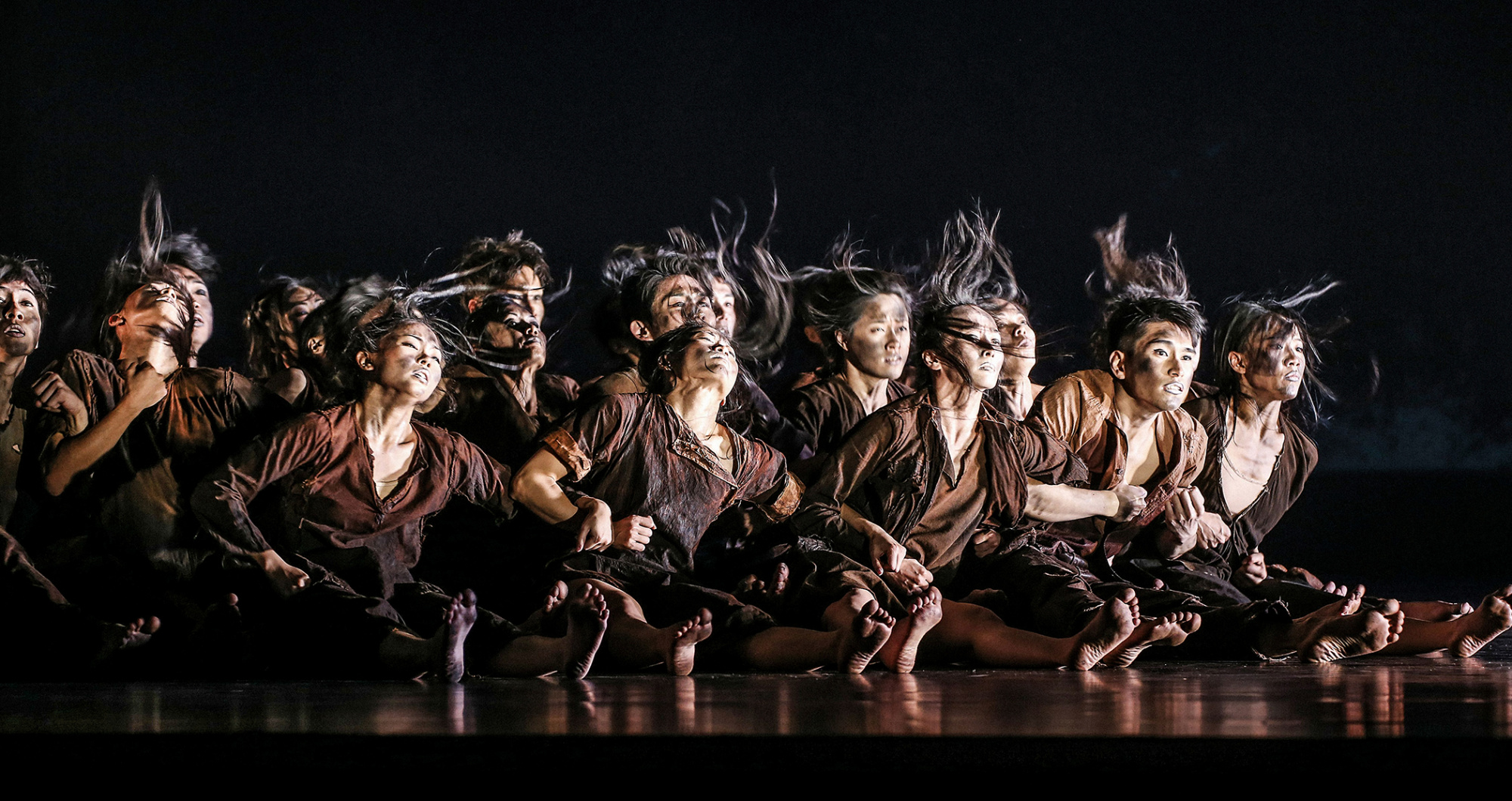 Dust
Choreography             
Lin Hwai-min 
Music                            
String Quartet No. 8, Op. 110 in c minor by Dimitri D. Shostakovich
Costume Design         
Ma Ke
Lighting Design           
Lulu W.L. LEE
Projection Design       
Ethan WANG
Performed by            
Cloud Gate Dance Theatre of Taiwan  
Premiere                
November 19, 2014, Taipei, Taiwan
Recorded           
November 22, 2014, Taipei, Taiwan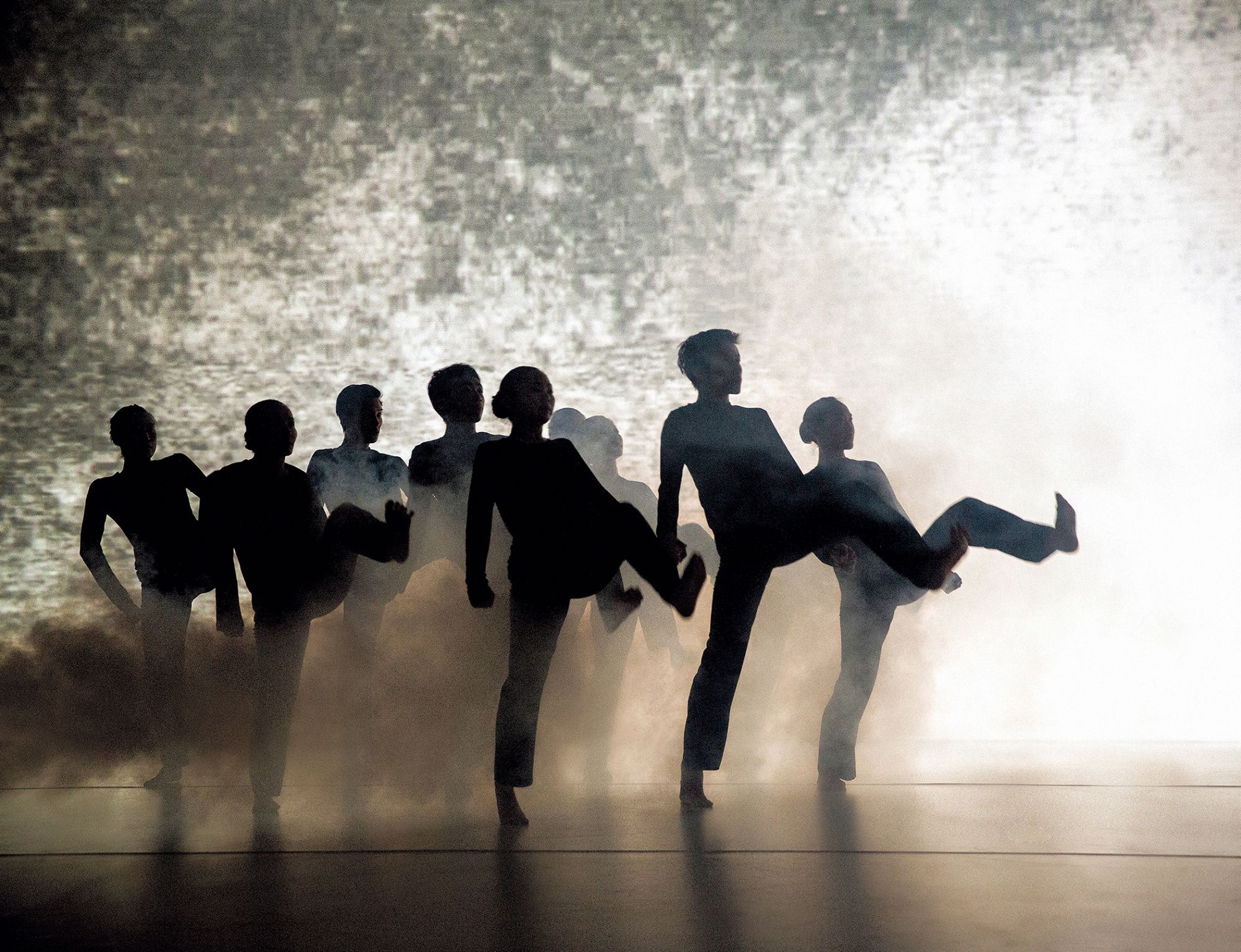 Visited venues include
Sadler's Wells Theatre, London, UK
Movimentos Festwochen der Autostadt in Wolfsburg, Germany
Chekhov International Theatre Festival, Russia
Alexandrinsky Theatre, Saint Petersburg
Mossovet Theatre, Moscow
Ekaterinburg State Academic Opera and Ballet Theatre
Festspielhaus, Baden-Baden, Germany
Theater im Pfalzbau, Ludwigshafen, Germany
New Baltic Dance Festival, Vilnius, Lithuania
Hellerau — European Centre for the Arts Dresden, Germany
Guangzhou Opera House, China
National Centre for the Performing Arts, Beijing, China
Shanghai Oriental Art Center, China
Music is used by arrangement with and permission of Boosey & Hawkes and CHANDOS.