The Theater and Its Surroundings
THE THEATER AND ITS SURROUNDINGS
Cloud Gate Theater is built by renowned Taiwanese architect HUANG Sheng-yuan. The Theater complex integrates a historic building with contemporary architecture enclosing a big sloping lawn. The Theater has become a rare and significant performance art park in Taiwan to be operated by a non-profit arts institution.
Opened in 2015, the Theater was made possible by generous donations from corners of Taiwan, United States, Hong Kong and communities worldwide. The generous donors to the Theater are commemorated on the Wall of Tribute along the Theater main entrance.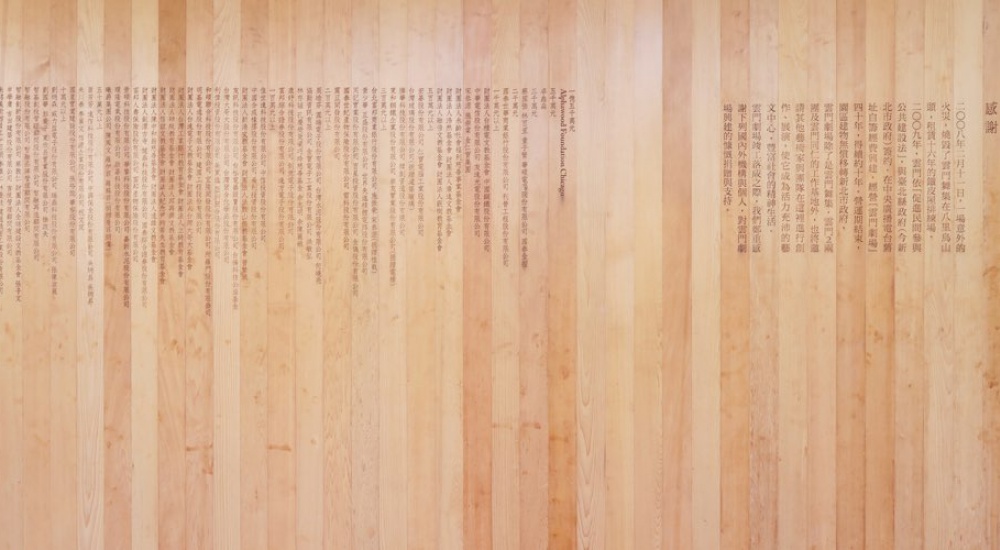 Wall of Tribute
An Appreciation of Donors
In the wake of the destruction by fire of the old Cloud Gate studio in Ba Li township in 2008, generous donations from Taiwan and overseas have made possible the construction of this theater complex.
In appreciation, in line with the Taiwanese tradition of honoring donors on temple walls, each and every name of more than three thousand and seven hundred donors is carved on a board of old Taiwan Hinoki wood. Four meters high and spanning sixteen meters along the entrance wall, the work expresses the most solemn appreciation from Cloud Gate.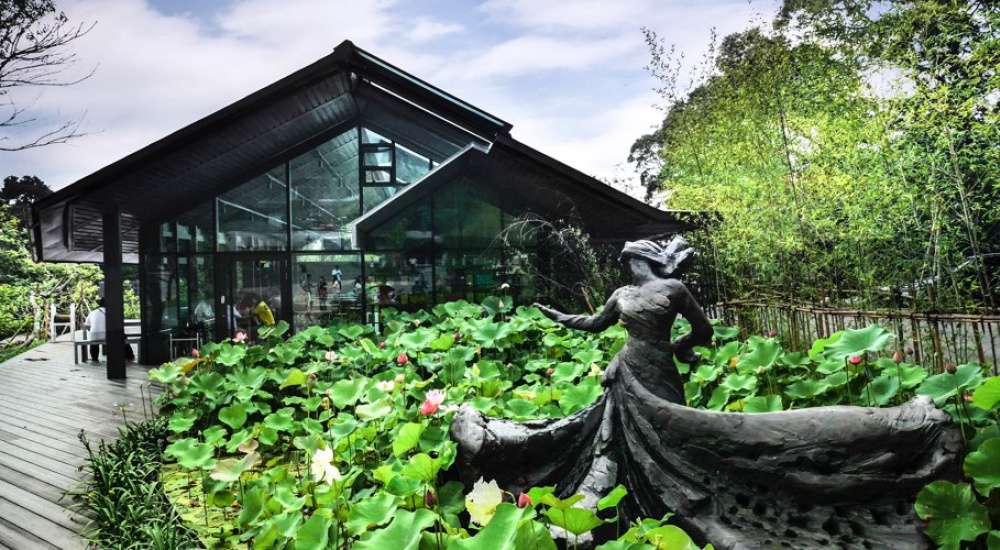 Meditation on Spinning
In Memory of LO Man-fei 1955-2006
LO Man-fei, a former dancer with Cloud Gate Dance Theatre of Taiwan, was a rare dance talent, renowned throughout Taiwan for her outstanding work and spirit. She was best known for her solo performance in Requiem, a work LIN Hwai-min choreographed for her. She captivated countless audiences with her powerful portrayal of lamentation, in which she maintained a seemingly endless spin.
LIN Chien-cheng created this bronze work based on the way she appeared in Requiem.
Sunlight filters through her crochet skirt and animates the sculpture as the sun moves across the sky. With Meditation on Spinning, Cloud Gate commemorates LO Man-fei and hopes to inspire young dancers for generations to come.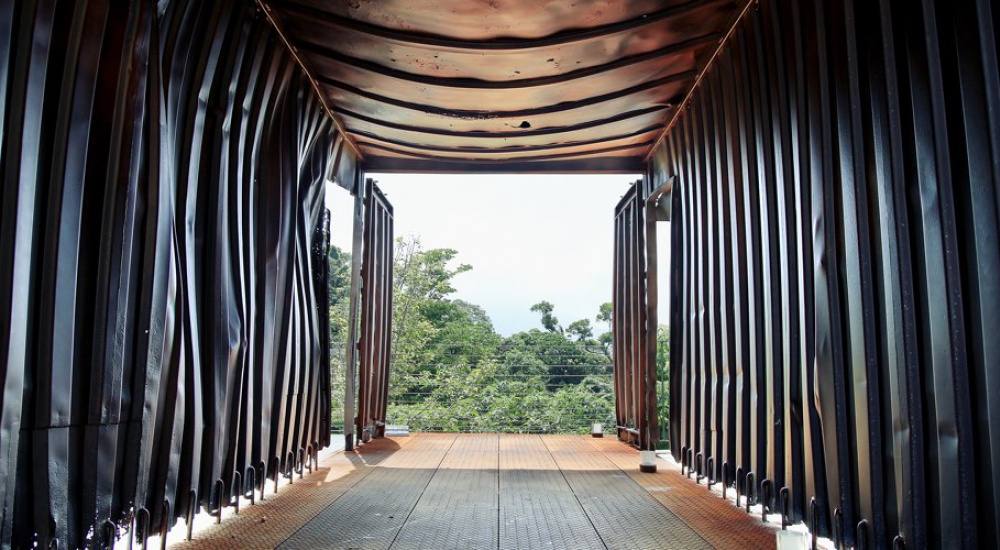 Container Salvaged From The Flames
From 1992 to 2008 Cloud Gate Dance Theatre of Taiwan rented a warehouse at the foot of Mt. Guanyin in Ba Li township as its rehearsal space. Architect Wing Hung WONG structured it with containers to design a simple and functional interior space.
With corrugated iron sheets as a roof, the building offered little protection from the elements, yet LIN Hwai-min and dancers created more than a dozen masterpieces in this most humble of studios and frequently embarked on successful international tours.
In 2008, the studio was destroyed by fire. The salvaged container and three H-beams, formerly the girders of the building which had witnessed the flames, now commemorate the years of struggle in Ba Li.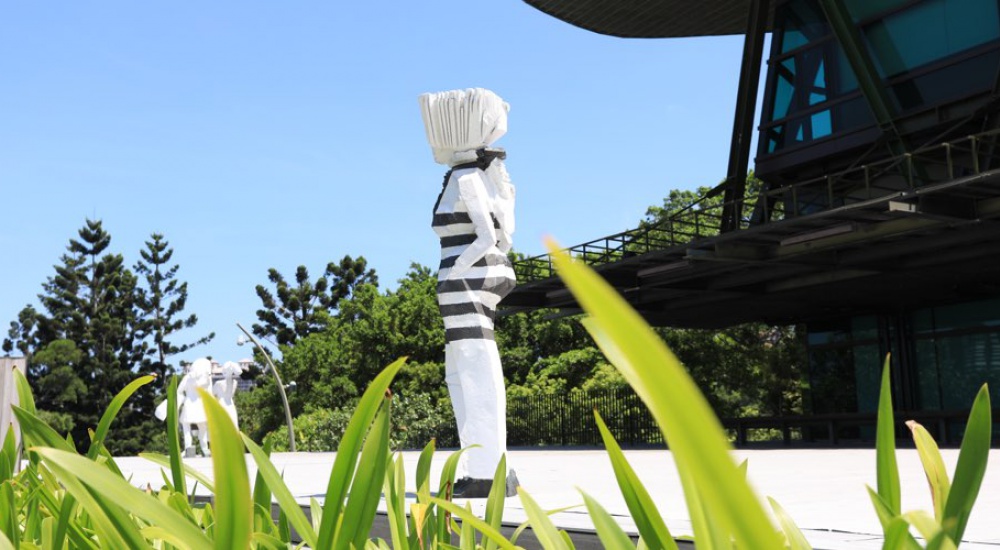 Juming at Cloud Gate
Cloud Gate Theater and Juming Museum jointly presents renowned Taiwanese sculptor Ju Ming's acclaimed White Living World Series in exhibition around the open spaces of the Theater.
Photo by  LIU Chen-hsiang TSENG Yueh-loon