White Water
White Water
White Water, a pure-movement work, once again demonstrated the perfectly matured Cloud Gate dance vocabulary seen last in Cursive: A Trilogy.  Dancers' skillful movements, be it in motion or stillness, are completely different from some post-modern dance style that is a mix and match of ballet, modern dance, Peking opera, and martial arts. They provide a new movement perception, breathing like pneumatic air, spinning like winding silk, and leaping like bouncing bow. 
The images of flowing river projected on the backdrop open out like the unfolding scroll of landscape painting, both static and dynamic. Be it in long-range view or in close-up, or with geometric block cuttings, these compositions make movements of projection images, dancing bodies, music notes interlace and echo to each other, and, as a result, give the work a fluidity like floating clouds and flowing water. Particularly eye-catching are the white costumes by Ma Ke, the costume designer renowned for her meditative creativity in China. Like the surging wind, they liberate bodies through elasticity and drape of the fabric. 
There is no doubt that Cloud Gate is the company which has extended the Oriental Body Aesthetics to its deepest and farthest in the contemporary dance world. So abstract and clean is White Water. Just like the water molecules, dancers emerge and submerge among waves of movements, dissolve, break-away, and finally return to zero. Absolute purity.
ARTALKS  Taiwan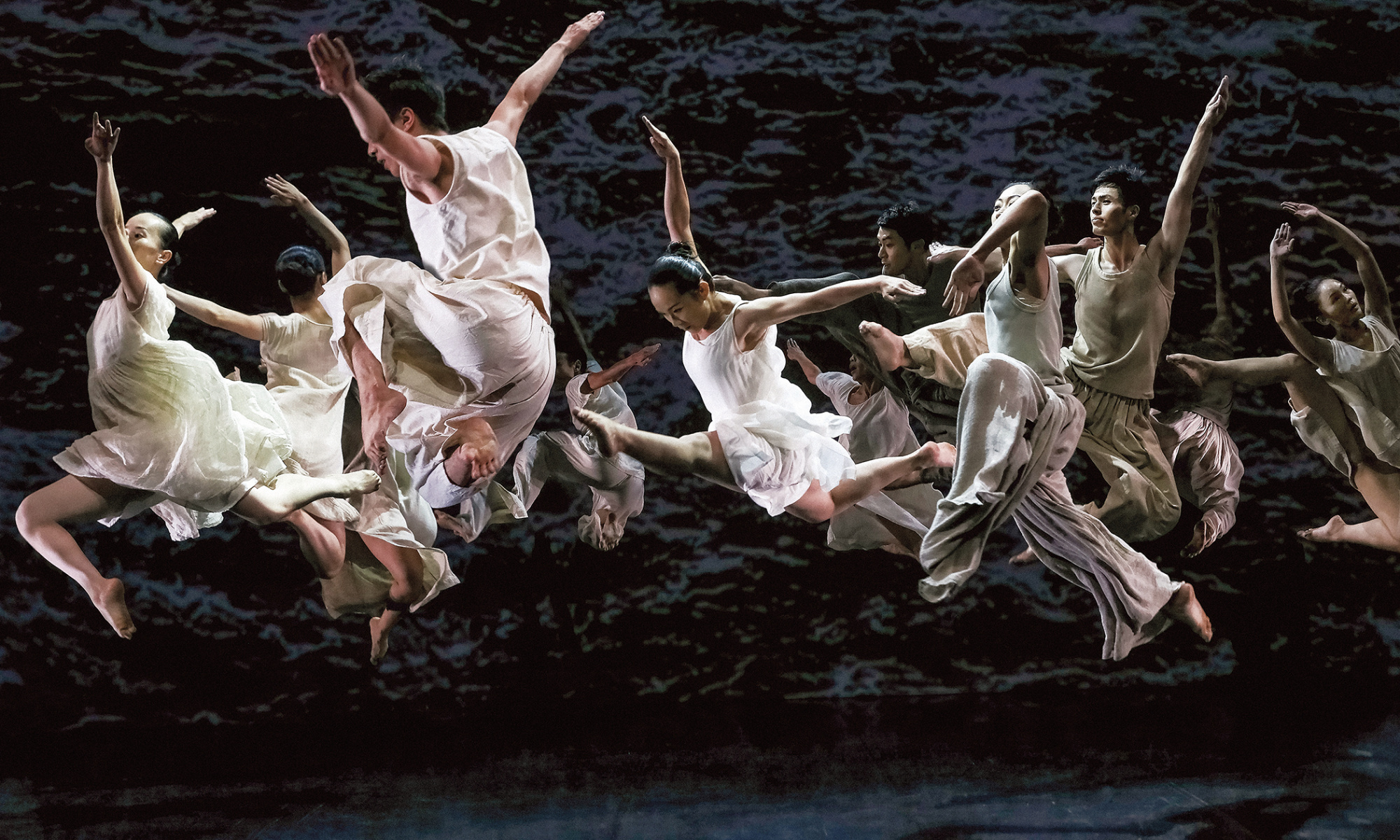 White Water
Choreography             
Lin Hwai-min  
Music                            
Erik Satie   
Albert Roussel     
Ahmet Adnan Saygun
Maurice Ohana       
Jacques Ibert
Costume Design         
Ma Ke
Lighting Design           
Lulu W.L. Lee
Videographer                
Chang Hao-jan (Howell)
Projection Design       
Ethan Wang       Based on video images by CHANG Hao-jan
Performed by            
Cloud Gate Dance Theatre of Taiwan  
Premiere                
November 19, 2014, Taipei, Taiwan
Recorded
November 22, 2014, Taipei, Taiwan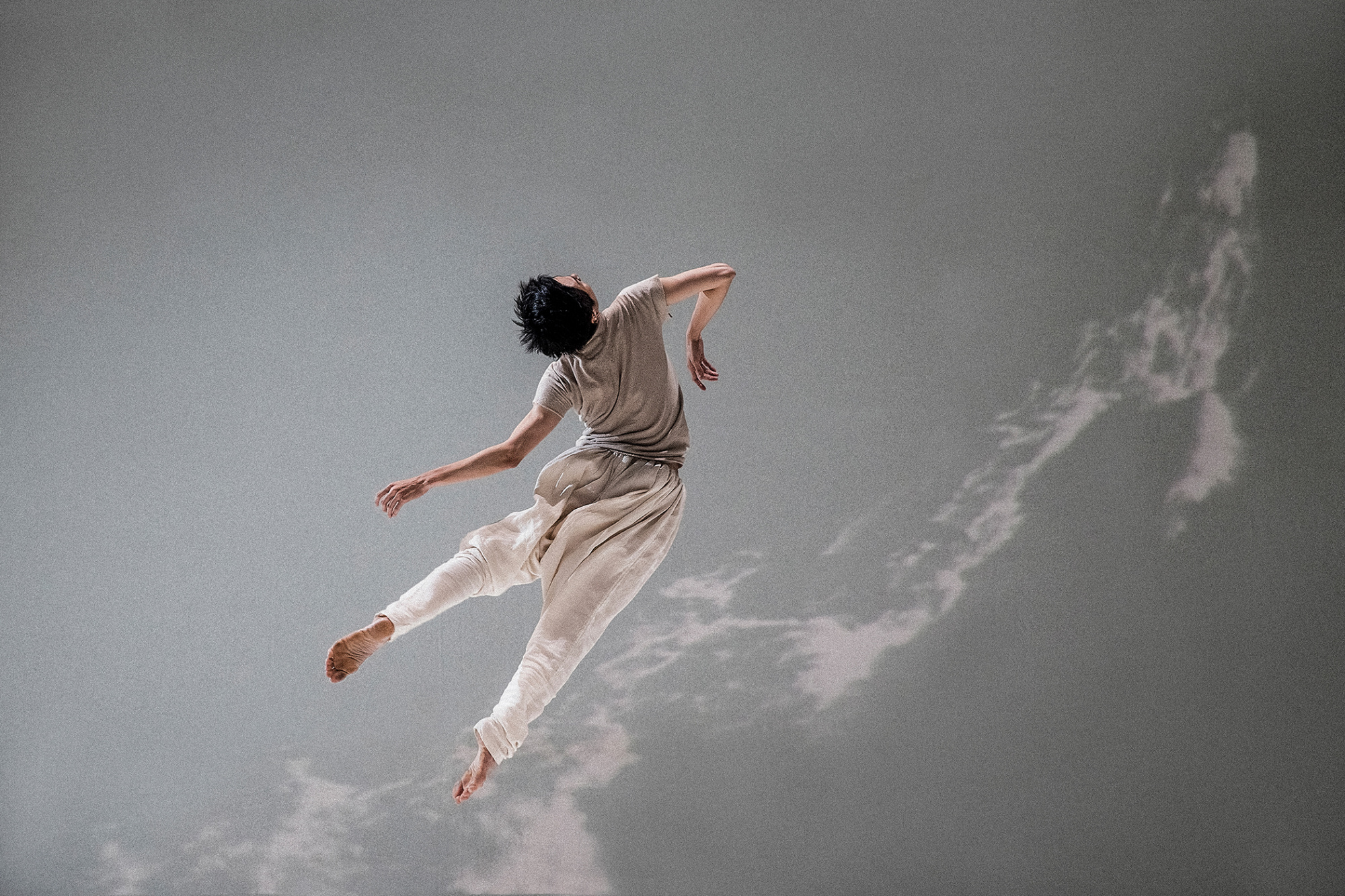 Visited venues include
Movimentos Festwochen der Autostadt in Wolfsburg, Germany
Chekhov International Theatre Festival, Russia
Alexandrinsky Theatre, Saint Petersburg
Mossovet Theatre, Moscow
Ekaterinburg State Academic Opera and Ballet Theatre
Festspielhaus, Baden-Baden, Germany
Theater im Pfalzbau, Ludwigshafen, Germany
New Baltic Dance Festival, Vilnius, Lithuania
Hellerau — European Centre for the Arts Dresden, Germany
Guangzhou Opera House, China
National Centre for the Performing Arts, Beijing, China
Shanghai Oriental Art Center, China
Music is used by arrangement with and permission of Gérard Billaudot Éditeur, ARION S.A., Peermusic Classica, Naxos Rights US, Inc., Decca Music Group and MDG.